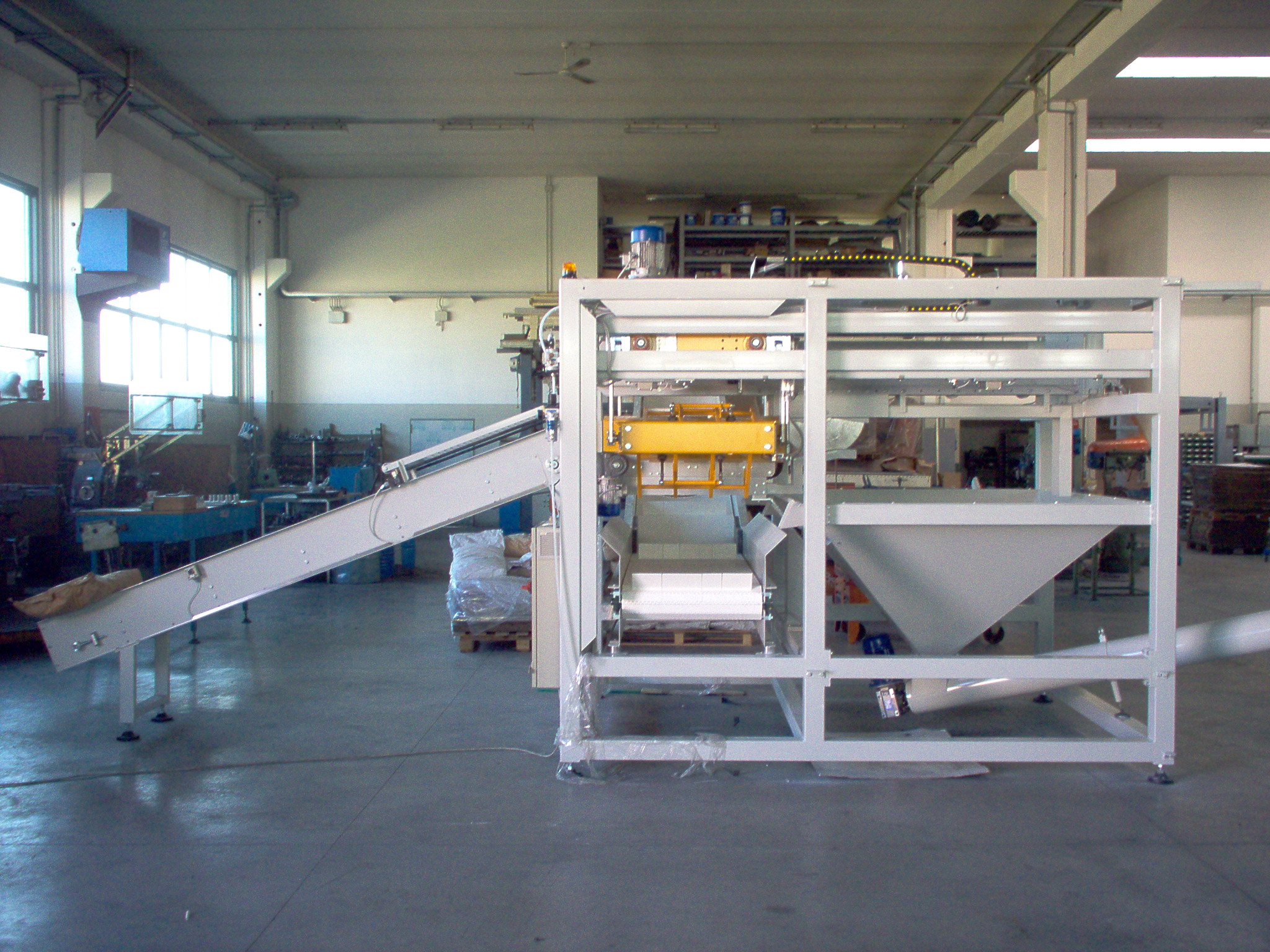 The bag splitter RS/5 is ideal to work on PE, paper or multi-layer bags filled with a granular, powder or mixed product.
The system completely slits the bag open longitudinally and then overturns the two half-bags to empty the contents thoroughly.
The remaining half-bags are discharged by the machine onto an empty bag discharge conveyor positioned in the lower part of the machine itself.
A shaped custom-sized hopper collects the product and deposits it inside a special bin.
Productive characteristics:
25 kg bags
- Throughput speed 5 bags/minute.