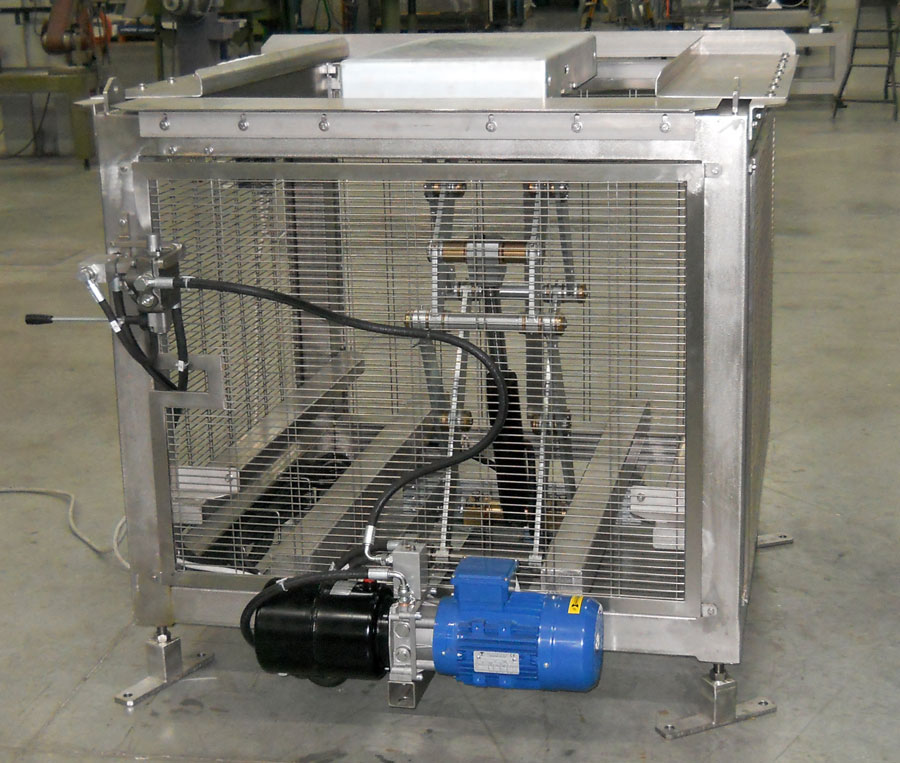 For low speed lines Officina Freddi offer semiautomatic basket loader/unloaders, that system consist in a robust stainless steal AISI 304 main frame complete of hydraulic lifting unit.
The system include a idle roller section inside the frame to load/unload basket and a on floor fix guide for trolley to help operator in the basket positioning process.
Lifting unit is controlled by operator trough a hand command, system is complete of an opening door controlled by an hydraulic safety switch.
Technical data:

Installed power: : 1,5 kW