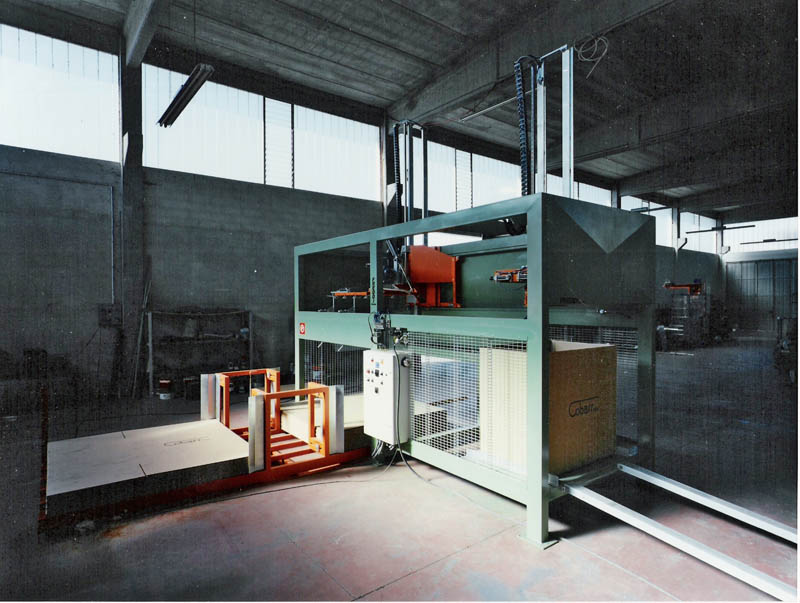 Machine capable of "american style" cardboard moulds for large sizes, executing the closure of the lower flap by means of clips applied from the inside.
High production performance.
Productive characteristics:

Size of the closed box:
Length equal to that of the pallet (max 1200 mm.)
Width equal to that of the pallet (max 1000 mm.)
Height variable according to the requirements of the user (max 1200 mm.)
Box sealer by means of metal clips.
Technical data:
Installed potential: 4 KW 
Compressed air consumption: 180 Nl/min. a 6 bar 
Speed: 1 cartons/min. 
Double warehouse dynamic with a capacity of 1500 mm.