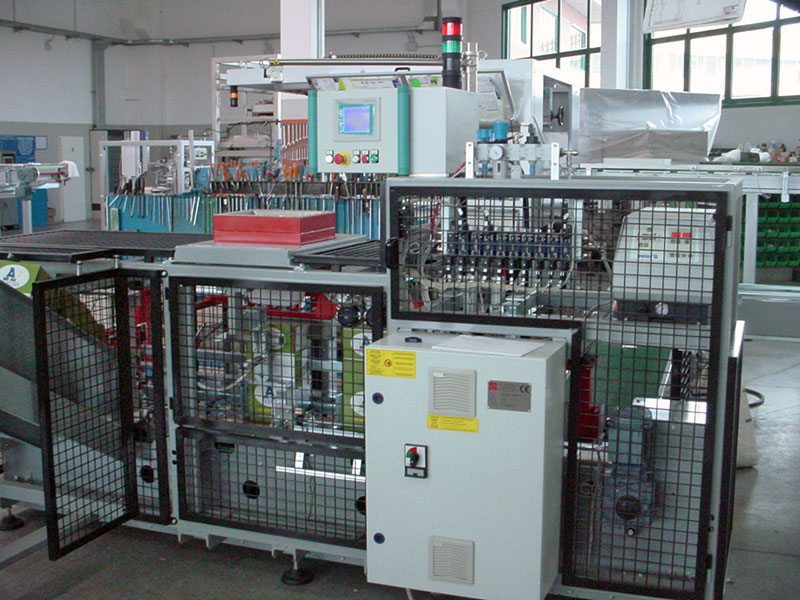 Officina Freddi's case packer for pouches represent a robust, reliable and functional solution.
Machine is a monobloc able to erect RSC or self locking cartons and load inside the same cartons pouches.
Pouches loading could take place manually by an operator or in automatic trough a feeding conveyor, carton's closure could be both by BOPP taper or hot melt glue.
Productive characteristics:Output: n. 8 cartons/min.
Flat carton magazine: 1000 mm.
Closure: BOPP taper or hot melt glue
Technical data:

Installed power: 2 kW (BOPP tape) - 6 kW (hot melt)
Compressed air consuption: 100 Nl/min. a 6 bar