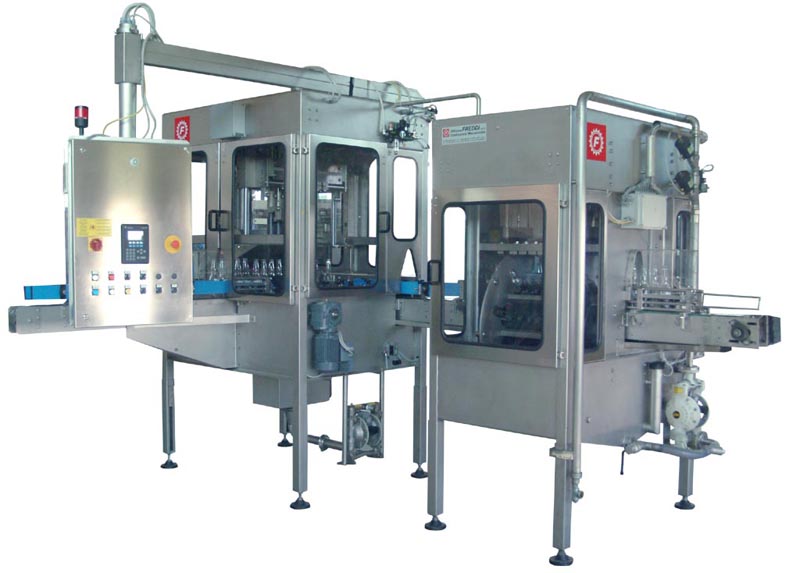 The machine is dedicated to recovery of line rejects or production leftovers.
The machine's operating scale is particularly suited to wine production companies or for medium/low capacity production lines. The machine is compact-sized and has a limited weight, and is therefore suited for either fixed in-line assembly or movable configurations.
The decapper may be fitted with heads dedicated to processing different types of caps (for example, corks or screw caps); in this way, the same machine can process different batches with different types of sealing mechanisms. By means of format changeover sets, the machine may also be adapted for various kinds of formats.
The machine is supplied complete with a container for extracted caps and a filter for the product hopper. Moreover, it may also be fitted with a system to remove the capsules covering the cap, a pump to reintroduce the product on the line and a C.I.P. sanification system.
Technical data:
Throughput speed: 500 bottles/h.