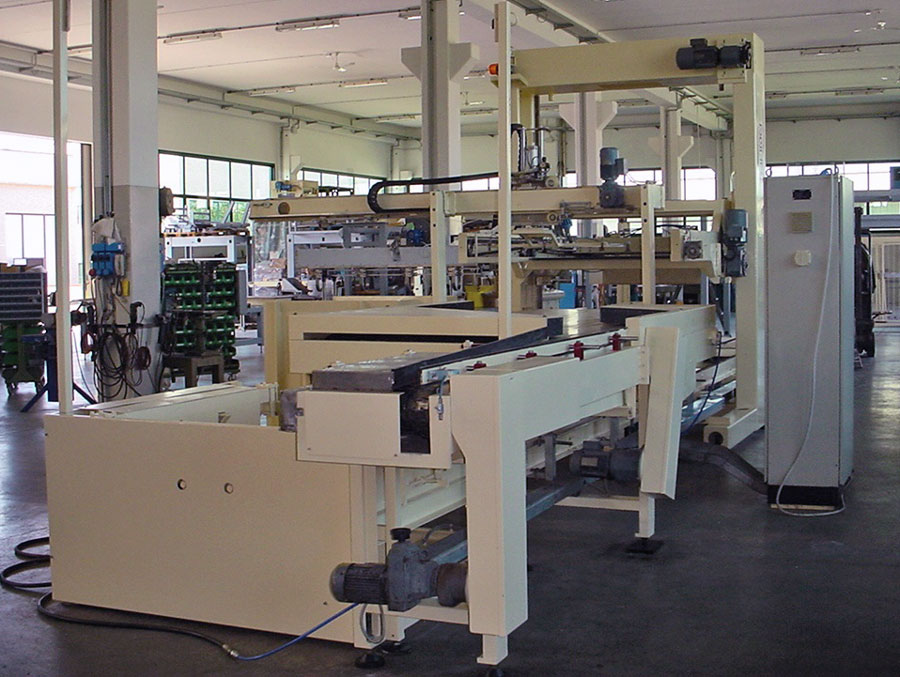 The machine can automatically depallet cans, jars or bottles. Once postioned at the height for depalletise, the containers are unloaded by being pushed onto a conveyor from where they continue their processing entering into the in-line system
The layer pads placed between one level and another are removed automatically and stacked. The empty pallets are piled automatically or accumulated on the collection roll.
Productive characteristics:
Pallet: 800x1200 - 1000x1200; max height 1800.
Max pallet weight: 300 Kg.
Technical data:
Installed potential: 6 KW
Compressed air consumption: 120 Nl/min. a 6 bar