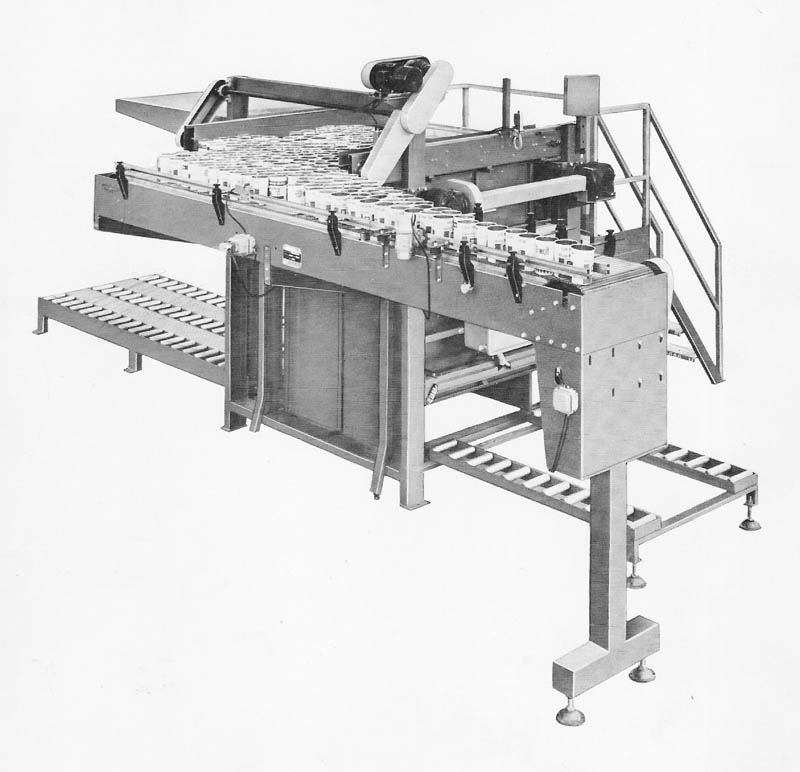 Semi-automatic depalletiser for cans and jars.
The machine is able to depalletise cans and jars directing them to a pushing mechanism worked by a mobile arm (manually moved by an operator) on a conveyor below where, in single file, they continue their production cycle.<br/ The removal of any layer pad is manual.
Productive characteristics:

Product to be processed: jars or tins of various height and diameter.
Pallet: 1000x1200; height max 1600.
Max pallet weight: 1200 Kg.
Technical data:
Installed potential: 3 KW