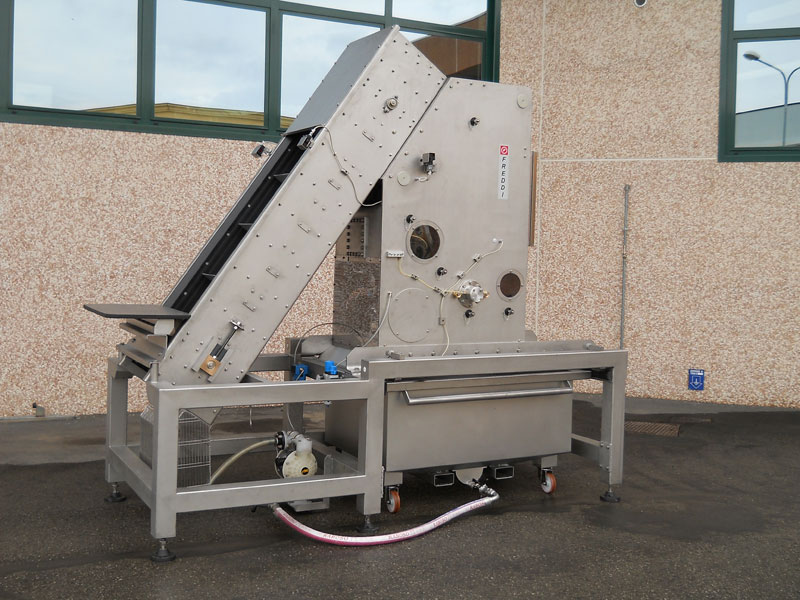 The can and bottle pressing machine is mostly requested in the bottling industry on the evacuation and discarding line.
 The discarded products are sent to the machine which serves to crush the cans and bottles (either empty or containing drinks) using a press which moves in an alternate rhythm.
In this way, the containers are reduced to a minimum volume and are sent to a recycling container.
The machine feed is continuous and is carried out by a conveyor which unloads the containers to be crushed into the top part of the machine. After this process, the crushed fragments of glass or cans are evacuated from the machine by means of a collection conveyor positioned under the pressing system. The machine may be equipped with automatic c.i.p. in the breaking and crushing area.
Productive characteristics:.

Bottles or jars:
diameter max: 70 mm.
height max: 240 mm.
productive capacity: 3600 bottles/H.


Tins:
diameter max: 70 mm.
height max: 170 mm.
productive capacity: 3600 tins/H.
Technical data:

Structure manufactured totally in steel inox Aisi 304.
Installed potential: 1.5 kW