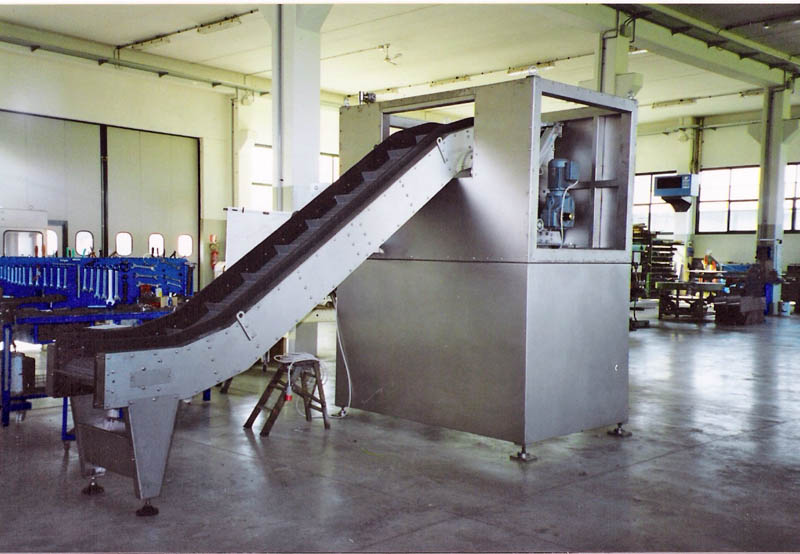 The machine is mainly requested in the bottling industry on the evacuation and discarding line.
The discarded bottles are sent to the machine which then crushes them.
The machine is fed in the upper part via an elevator which unloads the bottles into the inside of a robust structure where a rotating mechanism carries out the crushing.
The fragments of glass produced fall by gravity into a mobile container positioned in the lower space of the machine.
The crushing area may be equipped with automatic regulating c.i.p.
Technical characteristics of the machine:
Structure manufactured with edges and sheets shaped in steel inox Aisi 304
Finishing of the surfaces via micropeening
Protection and security in conformity with EC laws
Productive characteristics:

Bottles or jars:
diameter max: 90 mm
height max: 320 mm.
productive capacity: 6000 bottles/H.
Technical data:

Installed potential: 4 kW
Compressed air consumption: 30 Nl/min.