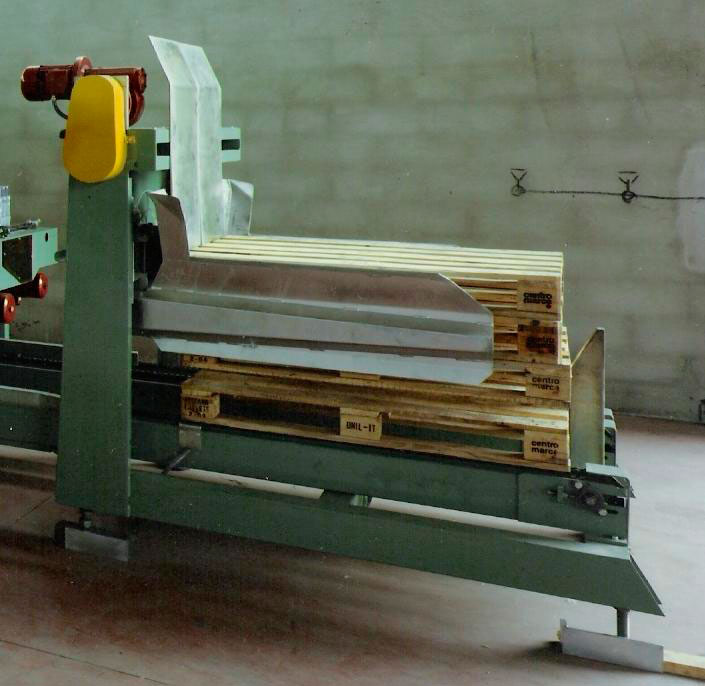 Machine used to create storage units along the pallet transport lines (in this case loading and unloading is carried out automatically)
or in the proximity of palletisation and depalletisation (in this case, the pallets are loaded or unloaded by the operators in piles via fork lift).
The machine can work pallets guided both from the long side and the short side.
Productive characteristics:

Pallet size: 800x1200, 1000x1200
Piling speed: 5 pallet/min.
piling capacity: 15 pallet.
Technical data:

Installed potential: 1,5 KW
Compressed air consumption: 60 Nl/min. a 6 bar