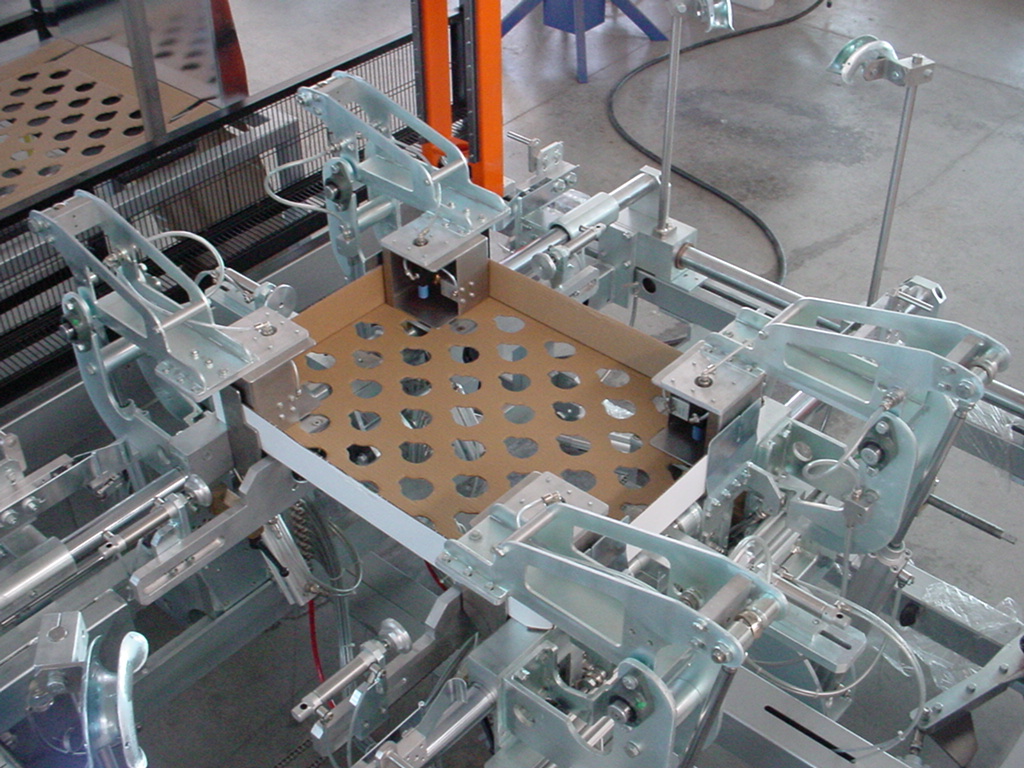 This tray forming machine is a simple and flexible solution for palletising areas that use cardboard trays.
The machine fundamentally re-proposes the same forming concept used in the FO-AM-H2/12 machine; the machine's unique feature is that it is completely open in the upper part, so that it may be fed by a layer-pad inserter or by the same palletising robot.
Once the cardboard has been fed into the machine, the tray former centres it and erect it. Once the tray has been formed, the machine enters standby mode until the same system that fed the cardboard picks up the formed tray. Trays may be closed using hot-melt glue or fix flaps.
Naturally, the system may be integrated with a built-in cardboard infeed system and with a tray outfeed system onto an adjacent surface or conveyor. The machine may also be integrated with a tray rotation device.
Productive characteristics:
Dimensions of erected trays: 
Max: 1000x1200x150 H mm. 
Min : 600x  800x50 H mm.
Technical data:

Machine's output: 4 tray/minute
Installed power:: 2,4 kW
Compressed air consuption:: 200 Nl/minute at 6 bar