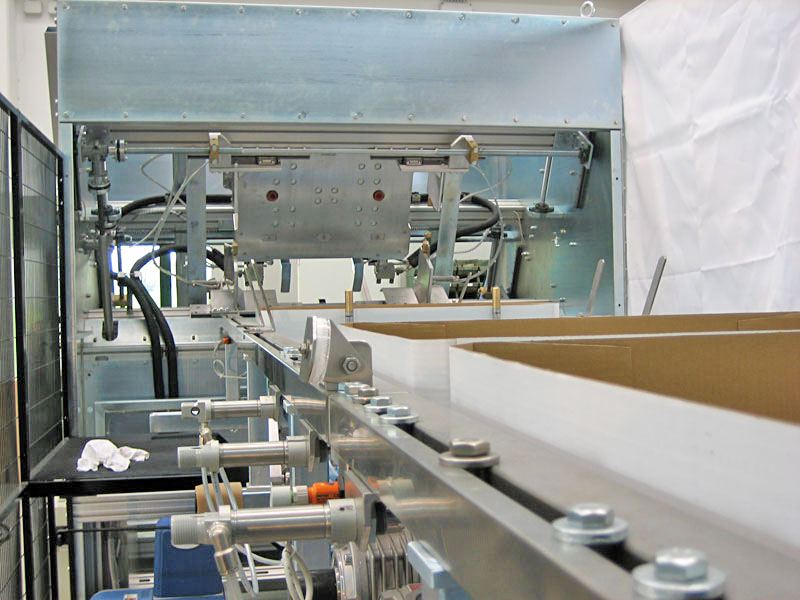 The FO-LI-H2/6 tray former represents a reliable and low-cost solution for medium-to-low rate production of cardboard trays.
This machine has been designed with the aim of presenting a product with good production characteristics, easy to use and with contained overall dimensions.
The machine may be mounted on wheels for movement inside the plant, to satisfy the production requirements of various lines.
The operating concept starts from a flat cardboard blank onto which two strips of glue are spread on each side. Once the cardboard has passed to the forming area, it is pushed along the forming guides and through a male pressing device. The formed tray falls directly onto the exit conveyor, which may be installed in-line or at 90°, and which may also be fitted with a tray rotating system.
Productive characteristics:
Dimensions of erected trays:
Max: 850x1250x150 mm. (up to 1000x1250x150 mm. with optional H)
Min : 550x  750x50 H m
Technical data:

Machine's output: 6 tray/minute
Compressed air consuption: : 180 Nl/minute at 6 bar