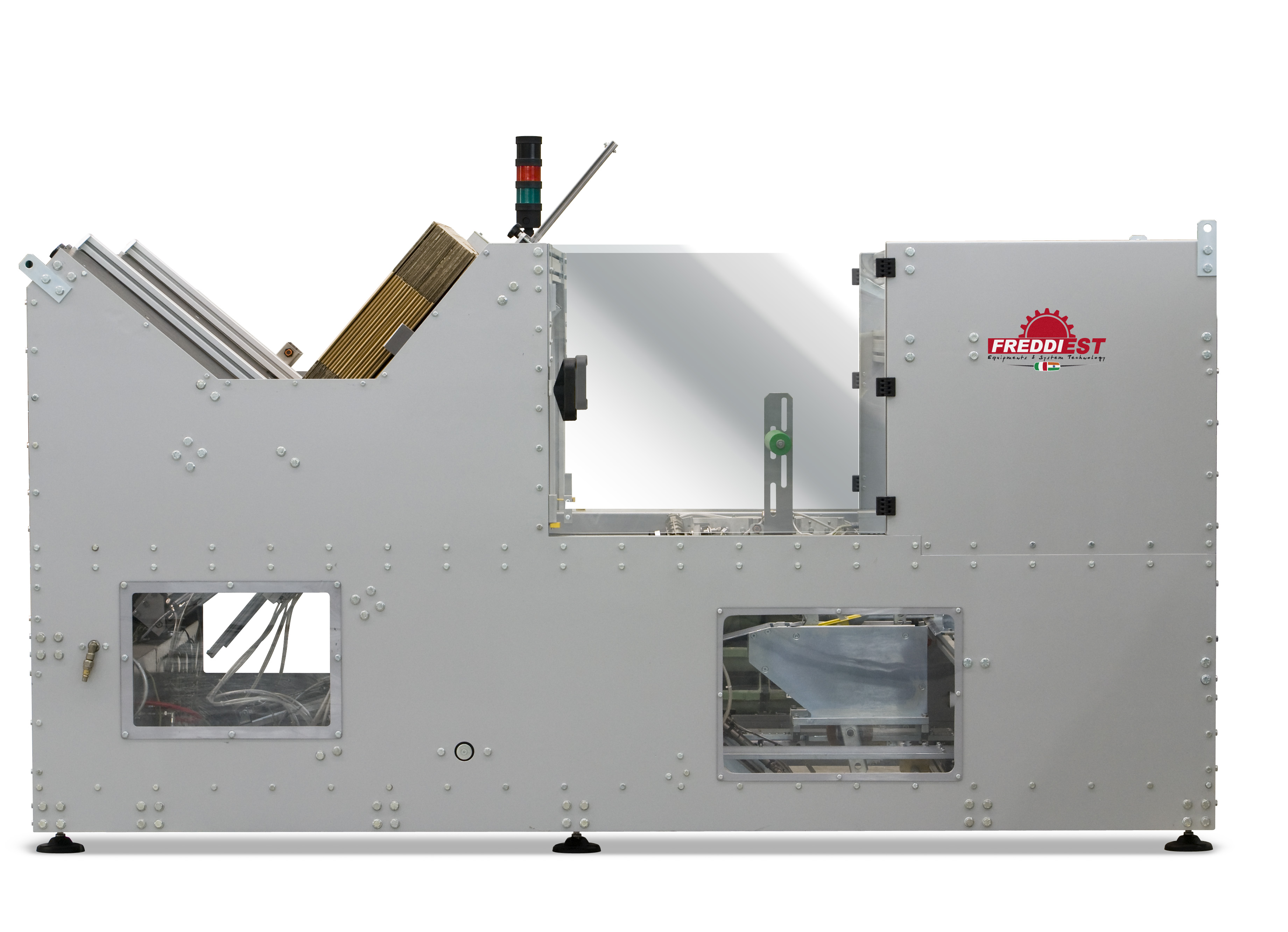 Our automatic case erector is designed to erect CFC corrugate boxes with different sizes, main features of the machines are user friendly concept, reliability and rapid change size from small to big cartons.
Flat carton's are positioned in a inclined magazine with lateral guides having a capacity of about 100 flat cartons with the opportunity to extend the same capacity, a picking arm equipped with suction cup feed the carton's opening station located in a lower level respect the flat carton's magazine.
The carton's opening stations is equipped with a picking arm having suction cup that could rotate of 90° respect the carton feeding position to execute the opening task, once the carton is open from the bottom side a closing flaps system is activated by pneumatic cylinders.
Once the carton has bottom flaps closed, the same case is transferred toward the unload zone, during this displacement cartons is close by BOPP tape or hot melt glue.
Productive characteristics:

Dimensions of the close carton:
Lenght max mm. 600 min mm. 240
Width max mm. 400 min mm. 180
Height max mm. 350 min mm. 200
Speed: n. 6 cartons/min.
Magazine capacity: 1000 mm.
Type of closure: BOPP taper or hot melt glue
Technical data:

Installed power: 1 kW
Compressed air consumption: 120 Nl/min at 6 bar