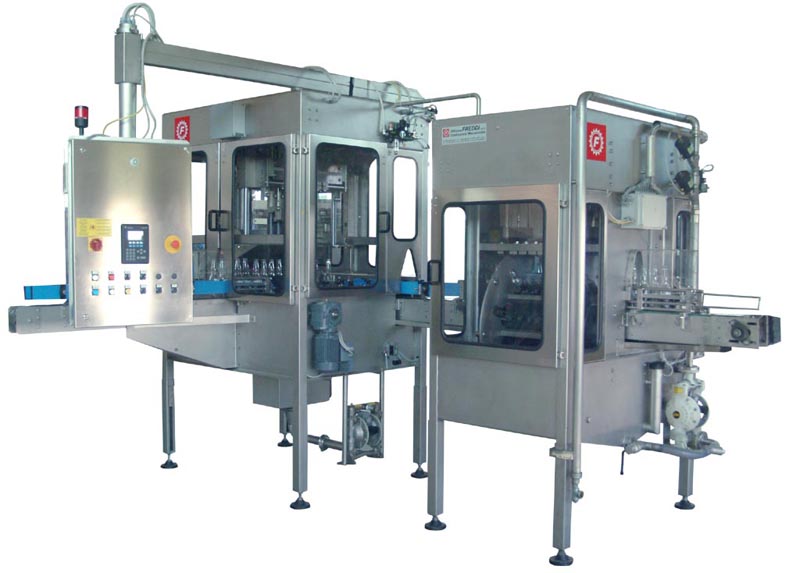 The machine is dedicated to the bottling industry, on the line for the evacuation and recovery of products.
The discarded product is sent to the machine which takes off the lids and empties the glass bottles. (closed with a crowned metal cap) or to cut and empty tins. The removed lids are gathered into a container whilst the product is recovered in a hopper lying beneath.
The hopper is equipped with filters for eliminating any presence of glass that may remain and may also be equipped with a product release pump.
The machine is an enblock and is manufactured with the structure in steel inox Aisi 304 with finishing of the surfaces via micropeening. The conveyors for the machine feed and unload are inserted and bound to the central structure.
The electric panel is guidable and is spring-mounted.
On request, the machine can be equipped with c.i.p. in order to regulate the parts coming into contact with the product. 
The machine is extremely versatile being easily inserted into any lay-out and can be fitted with equipment to work different shapes.